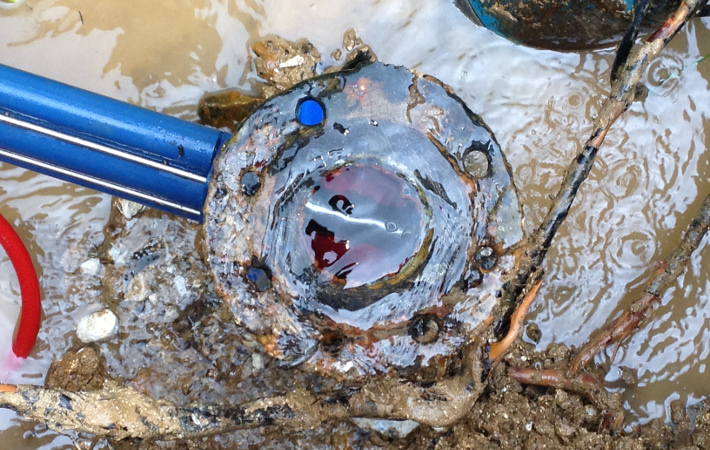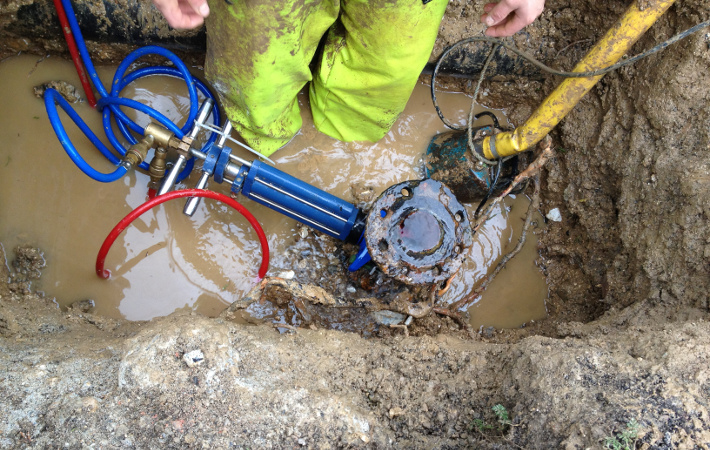 Using the Hydrant Wizard System, the flow of water in the Main is not affected.
A simple Golf Blade Saddle is fitted to the riser between the Hydrant and the Main, through which a small hole is drilled under pressure.
A Mini Hydro® Bag is inserted and inflated to create the isolation. Inflation is controlled by a pressurisation unit using the mains pressure through the Sniffer facility within the Hydro Bag.
When inflated, the hydrant can be replaced and then the Hydro bag can be removed leaving the blade saddle as a future access point when required.
Key Features
Isolates 3" to 4" Risers and Mains
Only the Hydrant or main is isolated
Up to 8 Bar Mains Pressure
The flow in the Main is not interrupted
Hydro bag inflated by mains pressure
Compact & light weight
Low Cost Consumables
Reusable Blade Saddle access
No independent power source required
Key Benefits
Isolates leaking Fire Hydrants
No customer notification
Easy to use – lower labour costs
Reduced excavation & reinstatement costs
Lower risk of lane rental charges
Quick repairs & valve removals
No depressurising the main
Sediment not disturbed
No discolouration
Calm Networks Approach
No supply interruption
No risk of disruption & DG7 noncompliance
No risk of knock on burst on recharge